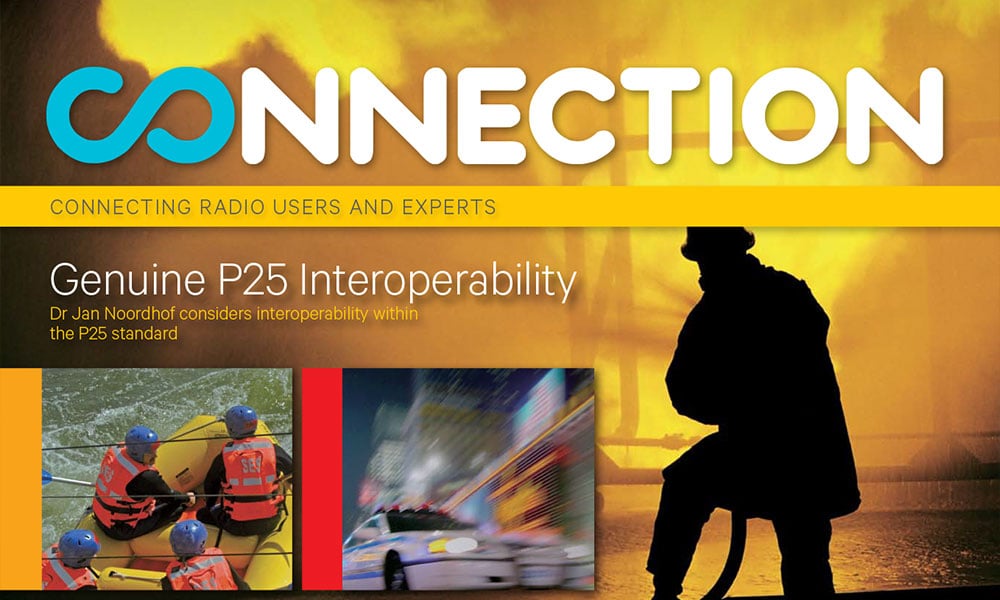 Free Magazine Download
Tait Connection Magazine Issue 1
Featured Articles
P25 PHASE 2: WHAT DO THE DELEGATES SAY?
Following on from the P25 Phase 2 Roundtable, Connection put the delegates on the spot and asked what they believe are the major benefits that P25 Phase 2 will deliver.
GENUINE P25 INTEROPERABILITY
Project 25 goes well beyond a standard that enables public safety agencies to communicate and work together. It also seeks to guarantee that radio communications equipment is benchmarked for reliability, public safety operability, is future-proofed, and above all, cost-effective.
APPLYING LTE TO PUBLIC SAFETY
LTE (the Long Term Evolution standard for wireless communication) has been a major driver behind technological and social change.
Also in this issue
BEYOND TECHNOLOGY
The New South Wales State Emergency Service and Tait look beyond technology to optimize critical communications - assessing language and behaviour for optimal communication under pressure.
LOOKING TO MIGRATE YOUR RADIO COMMUNICATIONS?
Government regulators are implementing mandates to improve radio spectrum efficiency, requiring network operators to "narrowband" – migrate from wideband 25 kHz operation to 12.5 kHz (or 6.25 kHz) equivalent operation.
A MENU-BASED APPROACH TO SYSTEM SUPPORT
Buying a modern PMR (Private Mobile Radio) system means buying and maintaining a very large and complex IT system. For many operators, this is a daunting task, yet sourcing the right support to complement their in-house competencies and operational priorities is not easy.
Other topics include
COVERAGE THEORY
An interview with Dan Brooks
Phase 2-ready
Congestion in the Radio Frequency Spectrum
Channel Sharing: FDMA, TDMA, CDMA
Trunked DMR
Each article is full of interesting stories and opinions on the evolving world of critical communications. Subscribe now to never miss an issue.
Download Connection Issue 1