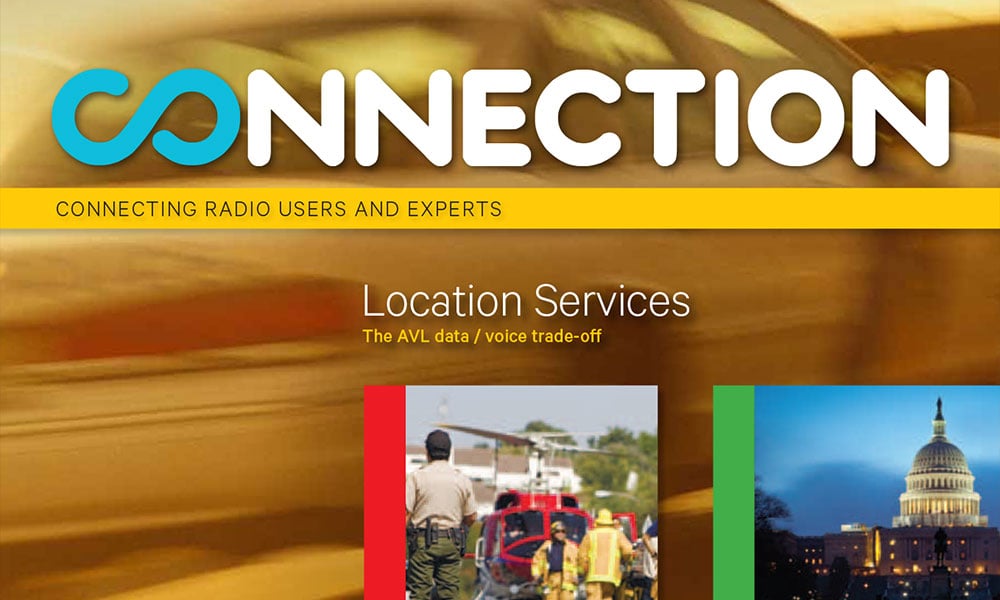 Free Magazine Download
Tait Connection Magazine Issue 2
Featured Articles
WHICH DIGITAL RADIO TECHNOLOGY IS RIGHT FOR YOU
When your legacy analog LMR network is due for replacement you may be considering a new digital technology.
DECONSTRUCTING THE D BLOCK
On February the 22nd, 2012, President Obama signed into law the Middle Class Tax Relief and Job Creation Act. In doing so he made the radio spectrum known as the "D Block" available for Public Protection and Disaster Relief agencies (PPDR). Why did this happen and what does it mean for Public Safety radio?
P25 INTER-NETWORKING USING ISSI
The P25 project is an evolving suite of digital radio standards. Two of the latest standards use modern IP technology to enable more efficient and dynamic radio network management. The Inter RF Subsystem Interface (ISSI ) standard uses IP to efficiently inter connect trunked P25 radio systems while the Console Subsystem Interface (CSSI ) employs IP to digitally connect dispatch console systems to trunked P25.
Also in this issue
WILL YOUR COMMUNICATIONS SYSTEMS COPE WITH A MAJOR DISASTER?
Is your organization prepared for a Hurricane Katrina, an earthquake, a tsunami, a terrorist bombing, or an extensive bushfire? In reality, most emergency teams would be inadequately prepared and equipped to cope with many of these disasters.
DMR ROUNDTABLE 2012
In early May 2012, ten members of the utility market met in Tucson, Arizona for an open discussion on the role Digital Mobile Radio (DMR) technology can play in their future communications. The discussion identified that utilities are modernizing their electrical networks and see communications as a key element of this.
PAGING IN A DIGITAL WORLD
We tend to think of paging as very "last millennium." Yet while cell phones and text messaging have effectively terminated two-way paging, one-way-paging remains a prevalent, critical communications tool in sectors such as EMS, hospitals and fire fighting. With the advent of digital radio technologies such as APCO P25, what options do emergency responders have to continue support for paging users?
Other topics include
Interfacin g Consoles to Modern Radio Systems
Network Migration
The effect of Delay spread on Digita l Radio Coverage
THE VOICE / LOCATION DATA TRADE OFF
PROFILE: DAVE HADLER, RADIO SYSTEM ENGINEER
Each article is full of interesting stories and opinions on the evolving world of critical communications. Subscribe now to never miss an issue.
Download Connection Issue 2