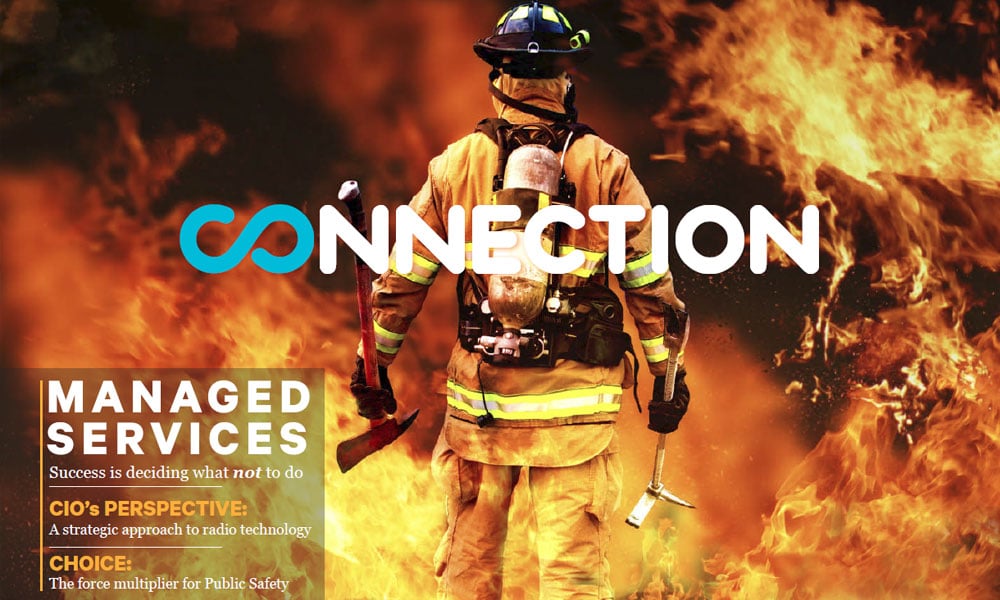 Free Magazine Download
Tait Connection Magazine Issue 3
Featured Articles
CHOICE
The force multiplier for Public Safety
Daniel Craig's character may be fictional, but the situation he finds himself in is a stark reality. Today, policing is just as much about cops being "connected" as it is about cops on the street.
MANAGED SERVICES
Success is deciding what not to do
Most organizations begin with a small group of passionate and committed people who pull together to manage the whole array of business functions that need to be handled for the business to move forward. Whatever it is, they find a way to get things done.
CIO'S PERSPECTIVE:
A strategic approach to radio technology
The ubiquitous cellphone works well for most of us, most of the time. Occasionally we get a dropped call or two when coverage plummets, or the odd network outage means we can't download emails or browse the internet. It's frustrating, but rarely life-threatening.
Also in this issue
THE GREAT COMMISSION
Tait Communications Senior System Manager Jason Cox looks back on 25 years of commissioning MPT Trunked networks around the world.
LEAN MANUFACTURING
For many manufacturing businesses the Lean journey is often driven by the need to rapidly avert financial or business pressures which are coming to bear.
NATURAL DISASTERS DÉJÀ VU
Did Katrina help us get ready for Sandy? On October 30, 2012, Hurricane Sandy struck the Northeast Region of the United States as a post-tropical cyclone with hurricane-force winds. It was a hybrid "superstorm" unlike any ever seen before and brought with it a grim sense of déjà vu.
Other topics include
EXPERT PANEL: No single point of failure
UNDER THE HOOD Voice quality for digital networks
BRAINS BEAT BRAWN in radio linking
TDMA ACCESSORIES What to look for
BEYOND BLUETOOTH
ELECTRICAL UTILITY RELIABILITY TRENDS
Each article is full of interesting stories and opinions on the evolving world of critical communications. Subscribe now to never miss an issue.
Download Connection Issue 3