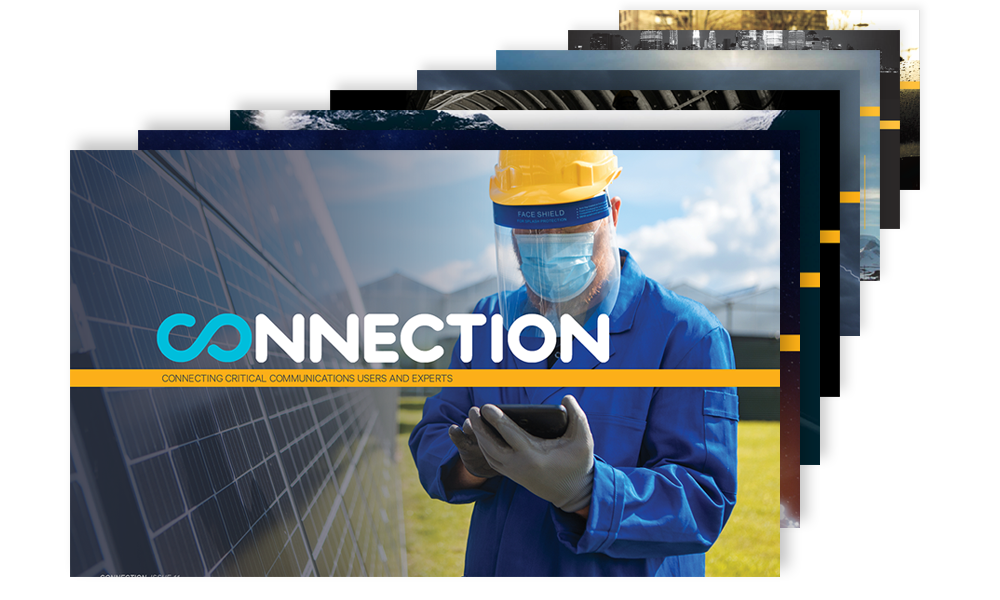 Free Magazine Subscription
Tait Connection Magazine
Connection Issue 11 out now!
Connection is your free online magazine about critical communications. It brings to life the current trends with thought-provoking articles and insights from a range of industry experts. Subscribe today and never miss an issue!

Over the past decade, Connection Magazine has become a trusted resource for stories from the critical communications world. Complete the form on the right to download your free copy today.


From the Latest Issue:
Working Through a Global Pandemic
How has the COVID-19 pandemic affected mission critical organizations? Read how US Utility Rappahannock Electric Cooperative responded to the crisis by swiftly transitioning to remote working.


Information Security: Expert Insight
The Chief Security Officer at Tait Communications, discusses what goes into delivering robust Information Security solutions to mission critical organizations.


Mission Critical Private LTE
With new connectivity technologies unlocking unprecedented opportunities, many industries are fast embracing the transformation to digital to create tomorrow's enterprise networks. Learn how Private LTE networks can provide the connectivity and performance critical industries need now and in the future.


Other topics include
Jungle Roaming: Digital Radio in the rainforest of Ecuador
Comm Together: Unify Your Critical Communications
Selecting the Right Radio for Your Team
and many more!
Each article is full of interesting stories and opinions on the evolving world of critical communications. Subscribe now to never miss an issue.