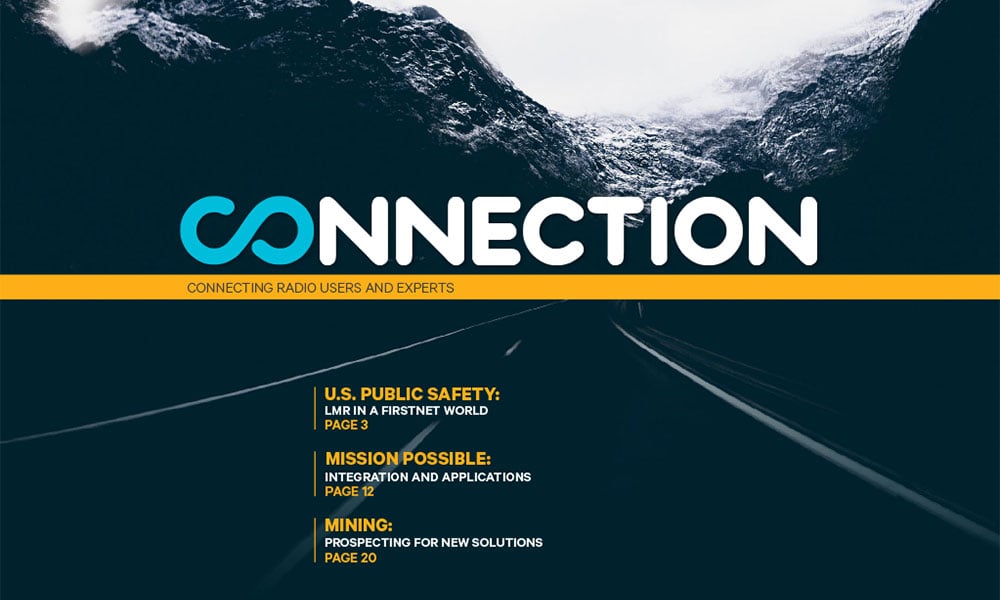 Free Magazine Download
Tait Connection Magazine Issue 9
Featured Articles
LMR IN A FIRSTNET WORLD
We look at a number of hot questions on what role LMR has alongside FirstNet in the US and whether it can be the only source of voice communications in Public Safety. Although LMR networks are currently sufficient for some level of functionality, FirstNet could become a must-have in the long run. The article covers some crucial benefits of integrating FirstNet with LMR that may transform the world of critical communicaitons forever.
MISSION POSSIBLE: HOW INTEGRATION AND APPLICATIONS ARE SHAPING THE FUTU
Change is constant and this has never been more relevant to the world of communications. We asked Kevin Golding, Applications Manager at South Midlands Communications (SMC) in the UK about his perspective on recent trends in the mobile radio and critical comms community. He shares insight into expanded industry capabilities and current customer demands. With new applications that come into play, customers' imagination is the only limit as anything is becoming possible.
PROSPECTING FOR NEW SOLUTIONS
It's been a tough decade for mining companies. Consultant Dr Jan Noordhof outlines the challenges they have faced, and proposes a way forward.
Also in this issue
BRIDGING TO THE FUTURE WITH CONVERGENCE TECHNOLOGIES
Michelle Johnson, Director of LTE Advocacy and Business Development at Harris Corporation, takes a closer look at the future of Long Term Evolution (LTE) broadband and converged devices.
COVERAGE THEORY: THE IMPORTANT DIFFERENCES BETWEEN DIGITAL VOICE AND DATA SPECIFICATION
Regular Connection contributor, Ian Graham, Principal Engineer at Tait Communications, explains some important differences when specifying digital voice and data.
TAIT PARTNER PERSPECTIVE: THE HIGH TECH UPTAKE
Rainer Grob is an engineer and owner of Nova Funk Engineering AG, mobile comms specialists in Lucerne, Switzerland. He talks to Connection about the changes he has seen over his career, and Switzerland's unique communications environment.
Other topics include
Open ICT Standards for Public Transport
Push-to-Talk over Cellular
Effective Point-to-Multipoint Networking
Five lessons from the Resources Industry
Women in Technology
In-building Radio Coverage
A flexible approach to services
Each article is full of interesting stories and opinions on the evolving world of critical communications. Subscribe now to never miss an issue.
Download Connection Issue 9