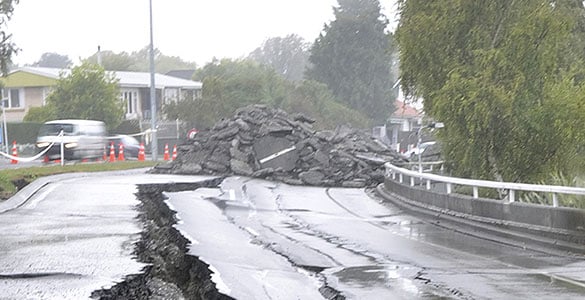 Tough Calls
Dedication in the face of disaster
Every day, disasters threaten lives, homes, and property around the world. Hurricanes, wildfires, tornados, earthquakes, volcanos, floods, drought, landslides, terrorist attacks and more, damage and destroy the people and things we hold dear.

Wherever disaster strikes, you will find first responders willing and ready to serve. Firefighters, utility workers, police officers, rescue crews, EMS and many others put their lives on the line to protect and provide for their own communities and beyond. At those times when our instincts just want us to be with our families, first responders are heading to the front lines.

And they are not alone. In the background, teams of workers are supporting, directing, feeding, managing and communicating, to ensure those on the front line have what they need to do their jobs.

We've looked at significant recent disasters, and from the many individual stories, we have identified some that illustrate the work of first responders, the organizations that support them and the communities they serve.
In this paper, we'll discuss:
Dedicated workers, dedicated employers,
Giving and receiving mutual aid,
Pitching in - doing what needs to be done,
How ready are you?
Practice makes perfect,
Disaster-ready communications,
Networking your networks,
Situational awareness – the big picture,
Choosing tech partners you can trust.