On-Demand Webinar
Digital Transformation for Mining: Safety and Efficiency
What is Discussed
Mining is fast embracing automation and digital technologies across operations. These transformative applications all require business-critical network connectivity, and given the nature of mining operations, wireless mobile communications are ideal. Learn how wireless broadband networks can solve today's problems.
The Benefits of LTE for Mining
IoT

(Internet of Things)
Networks of sensors around your mine site can provide rapid awareness of hazards.
Edge Computing
Autonomous devices can process information from anywhere on your site, connected by LTE.

Leaky Feeders and LTE
Integrating an underground Leaky Feeder system with your LTE network can keep all your teams connected.
Why Watch this Webinar?
Tait has a reputation for cost effective, high value solutions based on open standards. Backed up with custom capability and strong support services, Tait has provided critical communication networks for mining operations around the world. View this conversation to hear from the experts behind these solutions.
Solutions like Tait Unified Vehicle offer unique mine safety features, such as Alert Tones and Weather Warning systems, to mitigate the specific hazards mines contend with. Integrating these features, along with Private LTE into an existing radio network can result in a rapid migration to a smart, modern communications solution.
---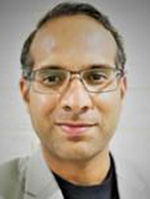 Lead Solutions Strategist, Tait Communications
Sohan Domingo brings 16 years of experience in designing, deploying and selling solutions to public safety & utilities customers around the world. He is currently leading the strategy for software & LTE solutions at Tait. Prior to joining Tait, Sohan worked for various voice communication and software organizations such as Siemens, Intergraph, Motorola, & Nokia. Sohan has deep public safety knowledge and is highly experienced in delivering LTE, software applications, mobility, and radio solutions for critical industries, Sohan is passionate about bridging the technology gap between legacy voice systems and application interoperability in mission critical environments. He also enjoys introducing organizations to new technologies such as IOT, AI/ML and deep learning for mission critical environments