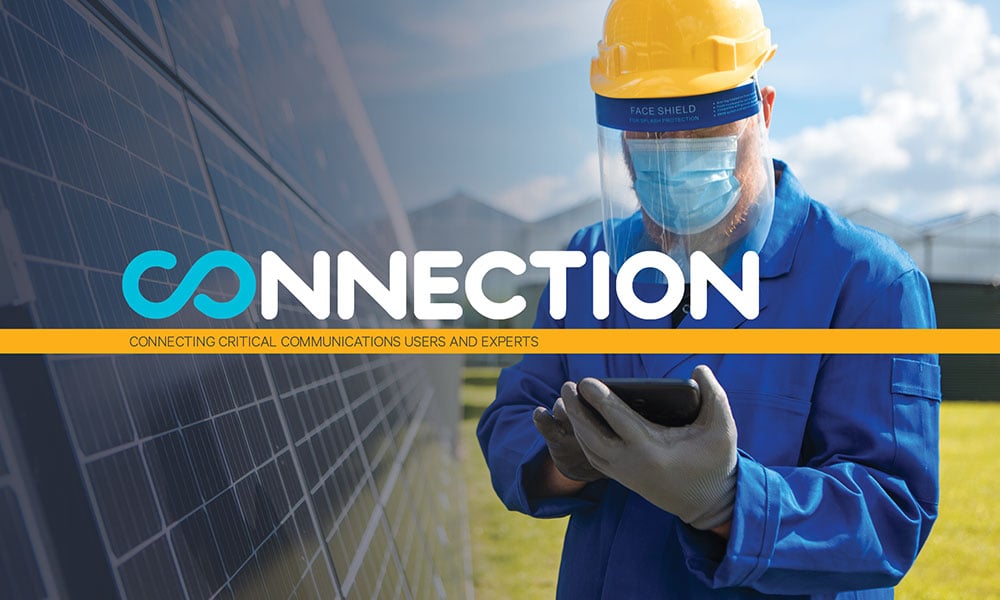 Free Magazine Download
Tait Connection Magazine Issue 11
Connection Magazine collects interesting stories from the critical communications industry. Over the last decade, it has become a well trusted industry resource for thousands of readers around the world.


FEATURED ARTICLES
Working Through a Global Pandemic
How has the COVID-19 pandemic affected mission critical organizations? Read how US Utility Rappahannock Electric Cooperative responded to the crisis by swiftly transitioning to remote working.
Fireground Communications Redefined
How can we enhance the safety and security of all firefighters anywhere and anytime? Read about a holistic solution developed by experts from within and outside the firefighter community.
Information Security: Expert Insight
Cyber security attacks are now real, present, and increasing in both their frequency and sophistication. How can organizations protect their critical infrastructure? The Chief Security Officer at Tait Communications discusses what goes into delivering robust Information Security solutions to mission critical organizations.
Mission Critical Private LTE
With new connectivity technologies unlocking unprecedented opportunities, many industries are fast embracing the transformation to digital to create tomorrow's enterprise networks. Learn how Private LTE networks can provide the connectivity and performance critical industries need now and in the future.
ALSO IN THIS ISSUE
Helping to Keep London Moving
Transport for London (TfL) is one of the largest transport authorities in the world. Read about the role their Push-To-Talk-over Cellular solution played in an award-winning COVID response.
Unified Critical Communications
With technologies like LMR and LTE each having their own strengths and limitations, how do critical industries choose the best communications bearer for their needs? Convergence of multiple bearers may be the best answer.
Digital Radio in the Jungles of Ecuador
How do you provide reliable communications in inhospitable environments such as jungles and mountains? A migration to a digital radio network proved to be the answer for oil and gas company EP Petroecuador.



OTHER TOPICS INCLUDE
Together Alone: Project Management in Isolation
Selecting the Right Radio for Your Team
Living on the Edge: Edge Computing Applications for Mining
Customer Specific Development: A Closer Look

Creating the Next Generation of Portable Radios
Each article is full of interesting stories and opinions on the evolving world of critical communications. Subscribe now to never miss an issue.
Download Connection Issue 11