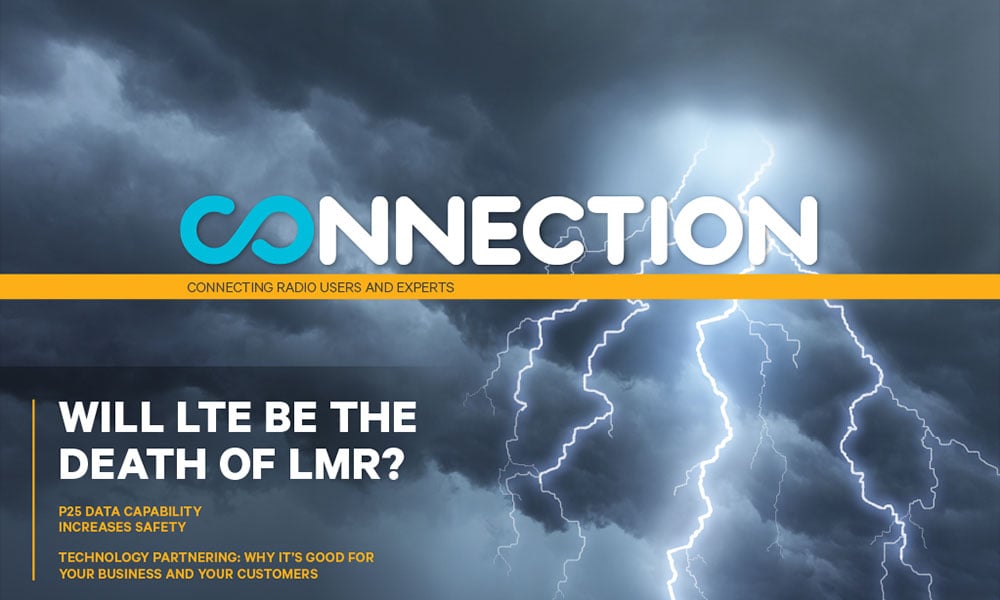 Free Magazine Download
Tait Connection Magazine Issue 7
Featured Articles
WILL LTE BE THE DEATH OF LMR?
Former Tait Chief Technical Architect Geoff Peck talks LTE, LMR, and explains why "the best of both worlds" is just around the corner. To paraphrase Mark Twain, it seems the report of the death of LMR has been greatly exaggerated.
TECHNOLOGY PARTNERING
Developing any new technology is expensive and risky. Technology companies risk blowing the budget and missing the window of opportunity in the market before the first dollar is returned. Ellery Hurn, Product Manager - Partner Solutions at Tait, talks about how technology partnering is the way forward.
P25 DATA CAPABILITY INCREASES SAFETY
The South Australian Country Fire Service (CFS) provides first line response to rural fires and road accidents across an area of 985,000 square kilometers with the support of 16,500 volunteer fire fighters.
Also in this issue
UNDERSTANDING PTToC AND WHAT IT MEANS FOR CRITICAL COMMS

Just a decade ago, LMR was the only standard for critical communications. Communications technology has brought about new advancements as organizations around the world seek to understand how these will influence their communications.
SIX STEPS TO CYBER SECURITY
It is easy to think only of protecting your electronic frontiers - stopping hackers on the outside - but there are many aspects to improving security. Where to start?
ACCEPTANCE TESTING ON YOUR NEW OR UPGRADED RADIO SYSTEM
Acceptance testing is one of the most important contractual items of a new or replacement radio communications system. Tait Senior Systems Engineer Susan Ronning runs through the types and sequence of tests that put new or upgraded systems through their paces.
Other topics include
Tougher comms: Selecting, maintaining and upgrading radio hardware
Link it up: Fiber, Microwave or Narrowband Radio - What, Where and Why?
The everyday hero's lament
Under the Hood: Modular Circuitry Design
THREE Reasons Why You Should Use a Dispatch Console
Intrinsically Safe Radios Standard
Each article is full of interesting stories and opinions on the evolving world of critical communications. Subscribe now to never miss an issue.
Download Connection Issue 7