On-Demand Webinar
Introducing Unified Critical Communications
Critical communications is no longer voice-only. Often, it includes integrated systems and rich data applications. Choosing the right network and tools for your critical operations has become even more complex.
Each network type has its advantages for certain applications and tasks, but it has become clear that no single network can serve the diverse needs of Public Safety agencies.
The challenge is to seamlessly combine next-generation tools with secure, interoperable mission-critical voice to increase user effectiveness and dramatically improve outcomes.
This on-demand webinar will challenge the current mobility paradigms and provide an overview of how a unified critical communications approach can meet both mission-critical and business-critical needs.
---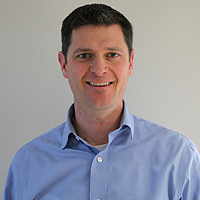 Vice President of Solutions Marketing, Tait Communications
Bruce Mazza is the VP of Solutions Marketing at Tait Communications and is helping shape the future direction of Unified Critical Communication solutions for public safety, utilities and other critical industries with DMR.