On-Demand Webinar
LTE Design and Deployment: Lessons Learned in Real Life
Presented live on 2nd October 2014 at Comms Connect, Melbourne, Australia
In this webinar John Graham provides insight to the range of lessons learned during the design and deployment of the first 800MHz private LTE network for a Utility in the southern-hemisphere.
This webinar shares three important key considerations for designing and deploying a private LTE network:
Coverage vs capacity
User-scenarios for your private LTE network
LTE can be optimised and complemented by LMR
Watch the webinar to see further detail on how these considerations were applied to the private LTE rollout at EA Networks.
---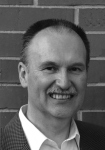 Solutions Marketing Manager, Tait Communications
John Graham is a Solutions Marketing Manager at Tait Communications and is helping shape the future direction of critical communication solutions for utilities, mining and other critical industries.