On-Demand Webinar
Navigating the P25 Maze: Which system is right for me?
When you are ready to move to P25 radio communications, working out which network type to choose requires careful consideration
Topics:
An overview of P25 system options - in particular the difference between conventional, trunked and simulcast networks
Evaluation of the operational implications (opportunities and limitations) of each network type
Information on what to consider when managing the transition between network types for maximum value and minimum disruption.
This on-demand presentation was first presented at APCO Western States 2011 by Jan Noordhof of Tait Communications.
---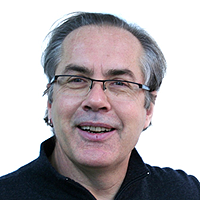 Principal Consultant for Tait Communications
Dr Jan Noordhof is an independent consultant based in New Zealand. Previously he was a Principal Consultant for Tait Communications (Americas) specializing in technical solutions for public safety, utilities, mining, and oil&gas sectors.