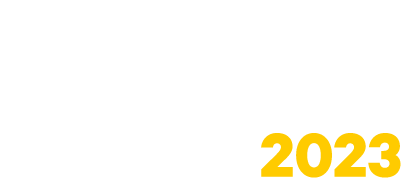 Tuesday, March 28 | Bellagio Resort & Casino, Las Vegas
Only

59d 19h 31m 30s

until the Summit!
WHY ATTEND?
We're Building Success—Together

We believe success comes easier to those who grow together.
Register now for the 2023 One Tait Dealer Summit, an exclusive training and networking event for One Tait Dealers. You'll get new product previews and updates, industry insights and hands-on education from the Tait Global team and valued partners.

Learn from critical communications experts, engage with Tait executives, develop professional skills and elevate your dealership.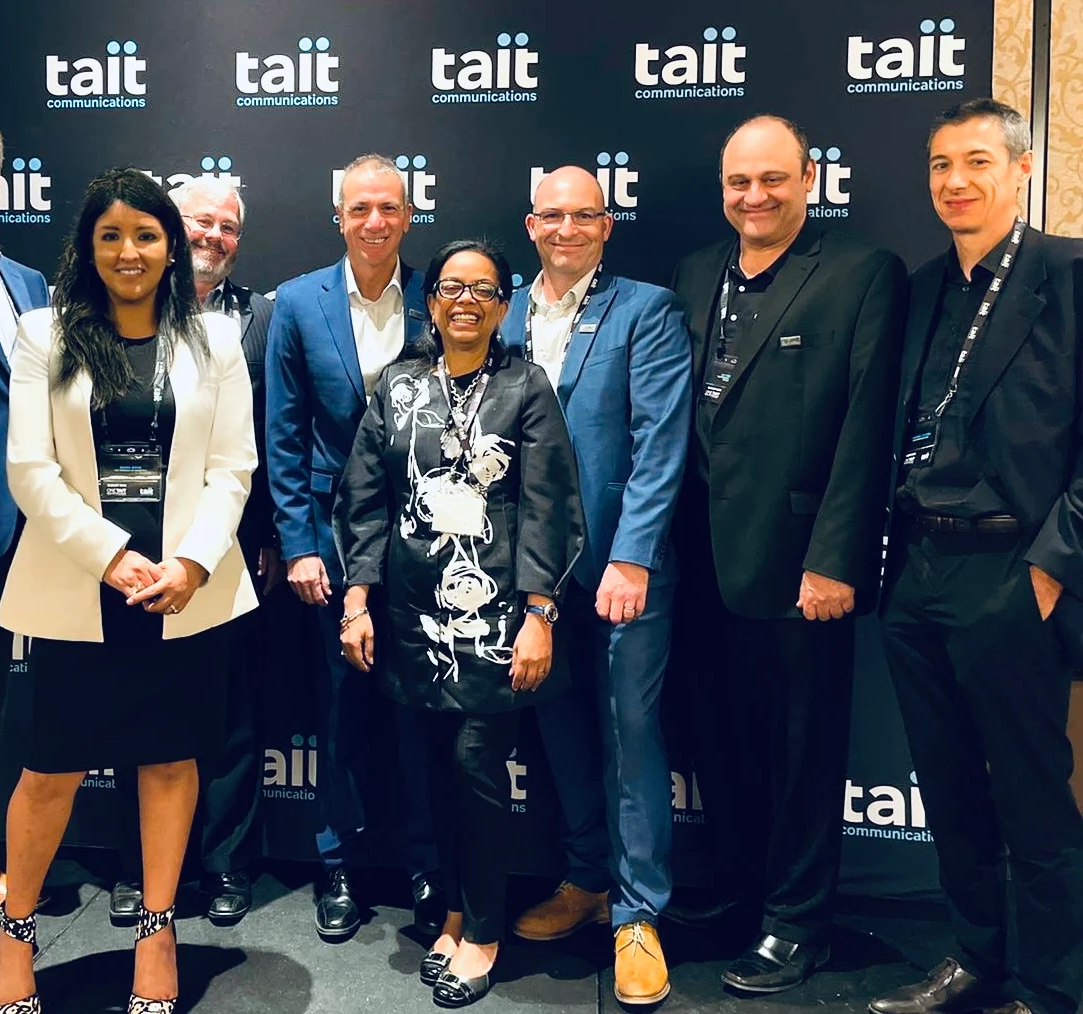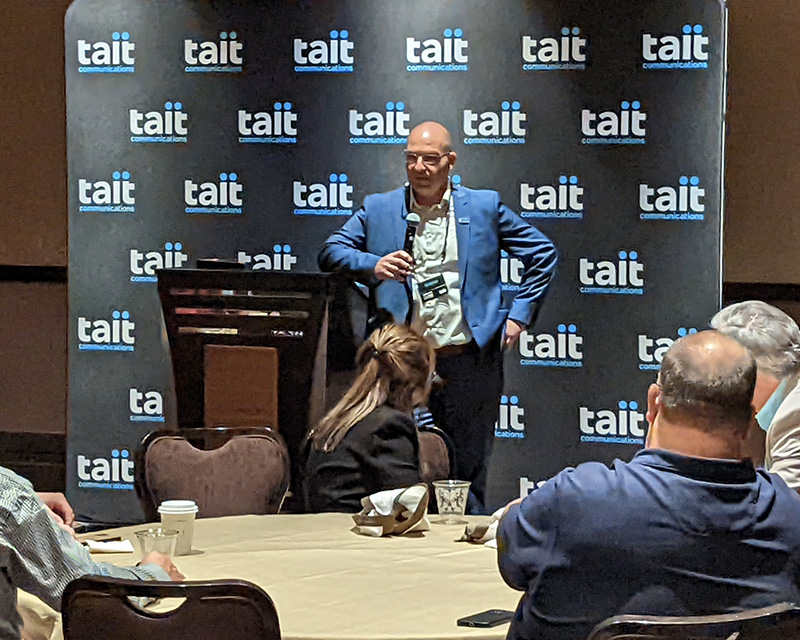 What to Expect
Brought to you by the dedicated Tait Communications Channel team, this educational experience is designed to give you essential insights and practical advice focused on your education and professional development.
Get exclusive first looks at emerging industry trends and Tait product announcements.
Connect and learn with industry leaders who will be sharing best practices and advice to grow your dealership.
Network and develop relationships with communications industry professionals for success in 2023 and beyond.
Gain a competitive advantage by sharpening your personal and professional skills—sales, technical and leadership.
Earn awards and get recognition for your commitment to offering top-tier critical communications solutions.
Get ready for a full day of exclusive sales and technical tracks, keynote presentations and an impressive list of world-class speakers followed by a catered dealer reception and social hour!
One Tait Dealer Summit 2023 Agenda
Download the full One Tait Dealer Summit 2023 Agenda below.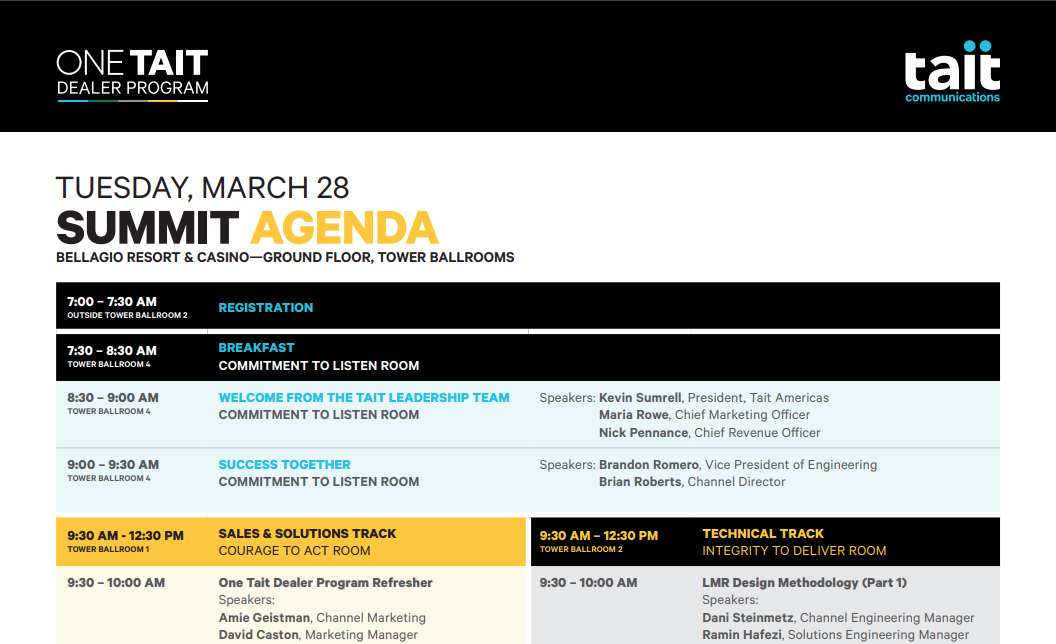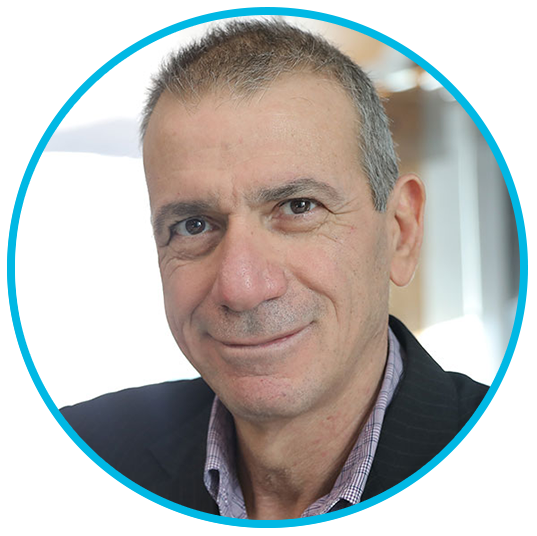 Yoram Benit
Chief Executive Officer
Tait Communications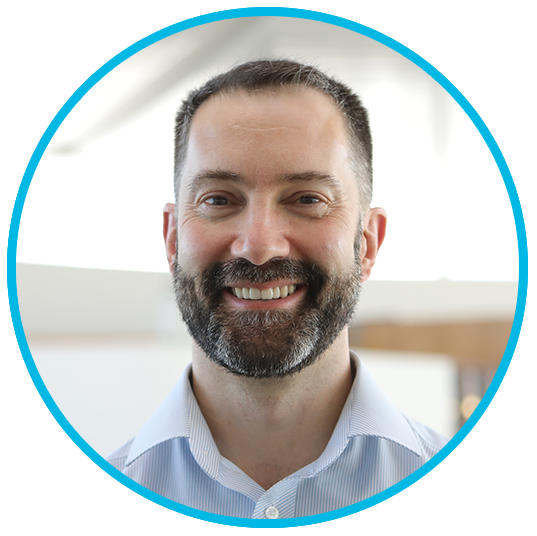 Paul Elmes
Managing Director, Australia
Tait Communications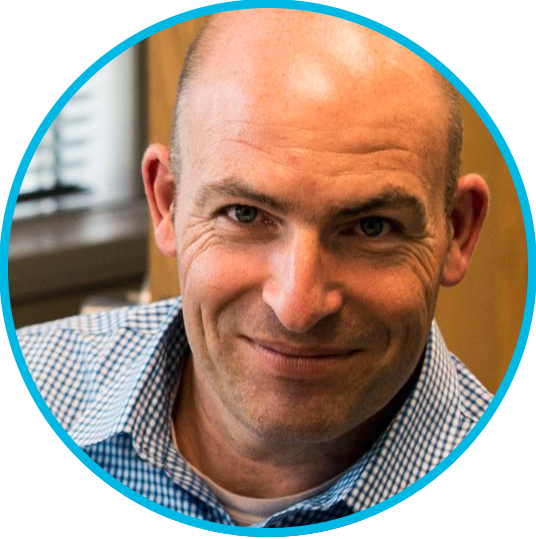 Nick Pennance
Chief Revenue Officer
Tait Communications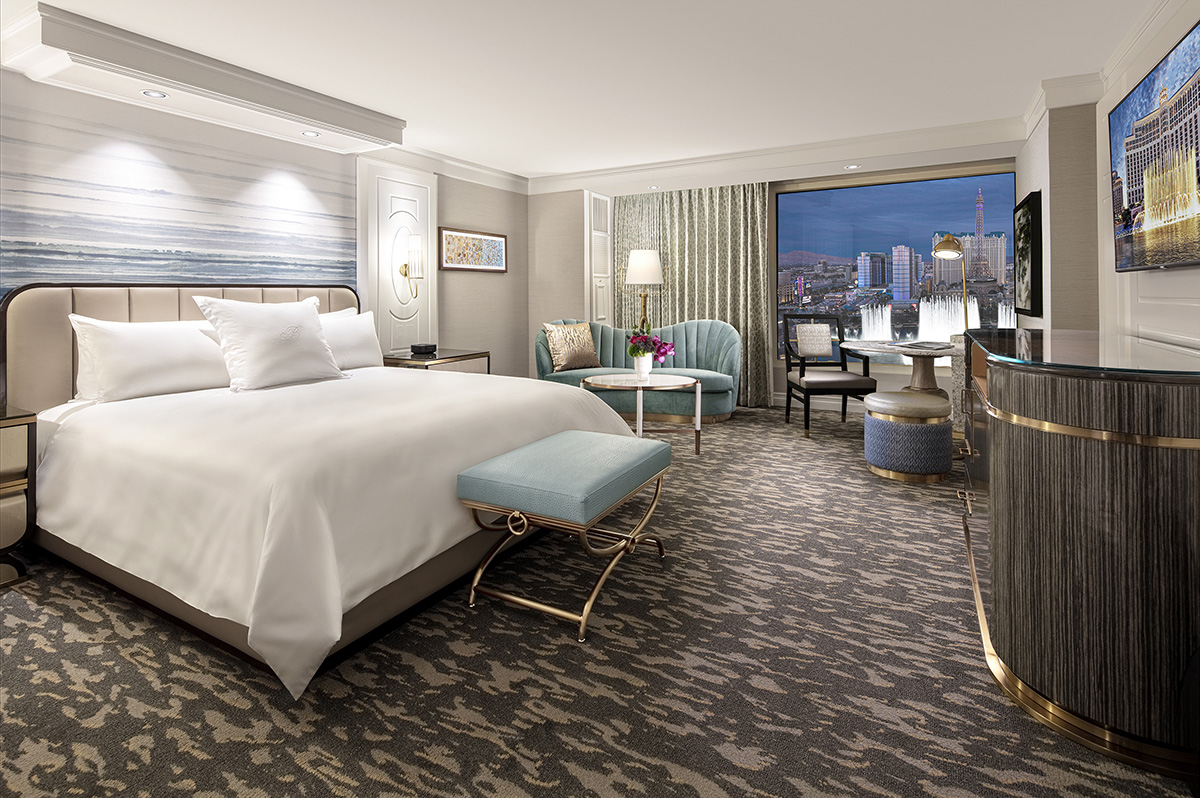 The Summit Accommodation Reservation Window is Officially Closed
If you will be staying in the Tait room block at the Bellagio, please check your email for confirmation details.
If you have any issues with an existing reservation, please reach out to Erika Marchioni, Tait's Global Channel Marketing Administrator, at erika.marchioni@taitcommunications.com.
Not Staying With Us?
Planning to attend the One Tait Dealer Summit, but you've already booked hotel accommodations elsewhere? Register to attend the event here.
Market Development Fund (MDF) Offering

Black
Gold

Silver

Jade
Use Dealer MDF to claim unlimited rooms in the Tait room block a the Bellagio
First come, first served
Mandatory One Tait Dealer Summit 2023 Attendance
*No Flights Included
There are a limited number of rooms available at the Bellagio Hotel & Casino with the exclusive rate of $239/night plus tax & $45.00 Resort fee.

If you are eligible to secure a room in the block outlined in the chart above and you elect to use a room, the Tait team will manage that reservation for you. To further accommodate our One Tait Dealers, expenses will be deducted from your company MDF to cover the cost of the room.
Venue Map
Download the venue map for the Bellagio Resort & Casino below.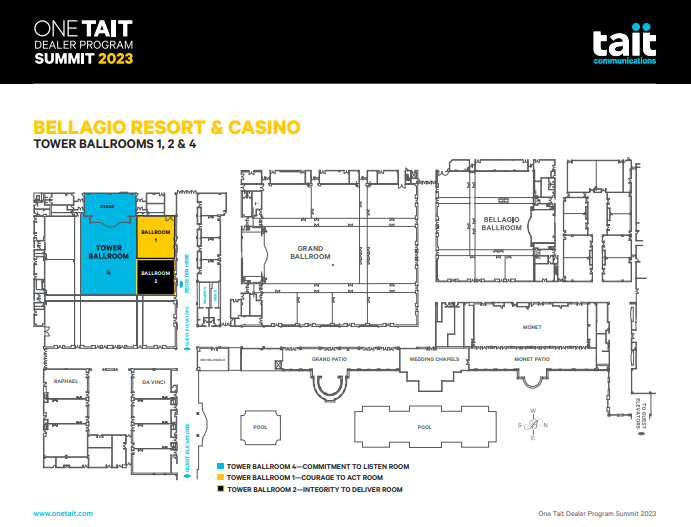 IWCE REGISTRATION
FREE Expo Hall Pass or 25% Off Conference Packages
Use the code TAIT25 at checkout to receive a FREE Expo Hall Pass when you select the "EXPO PASS" option or 25% of all other conference packages.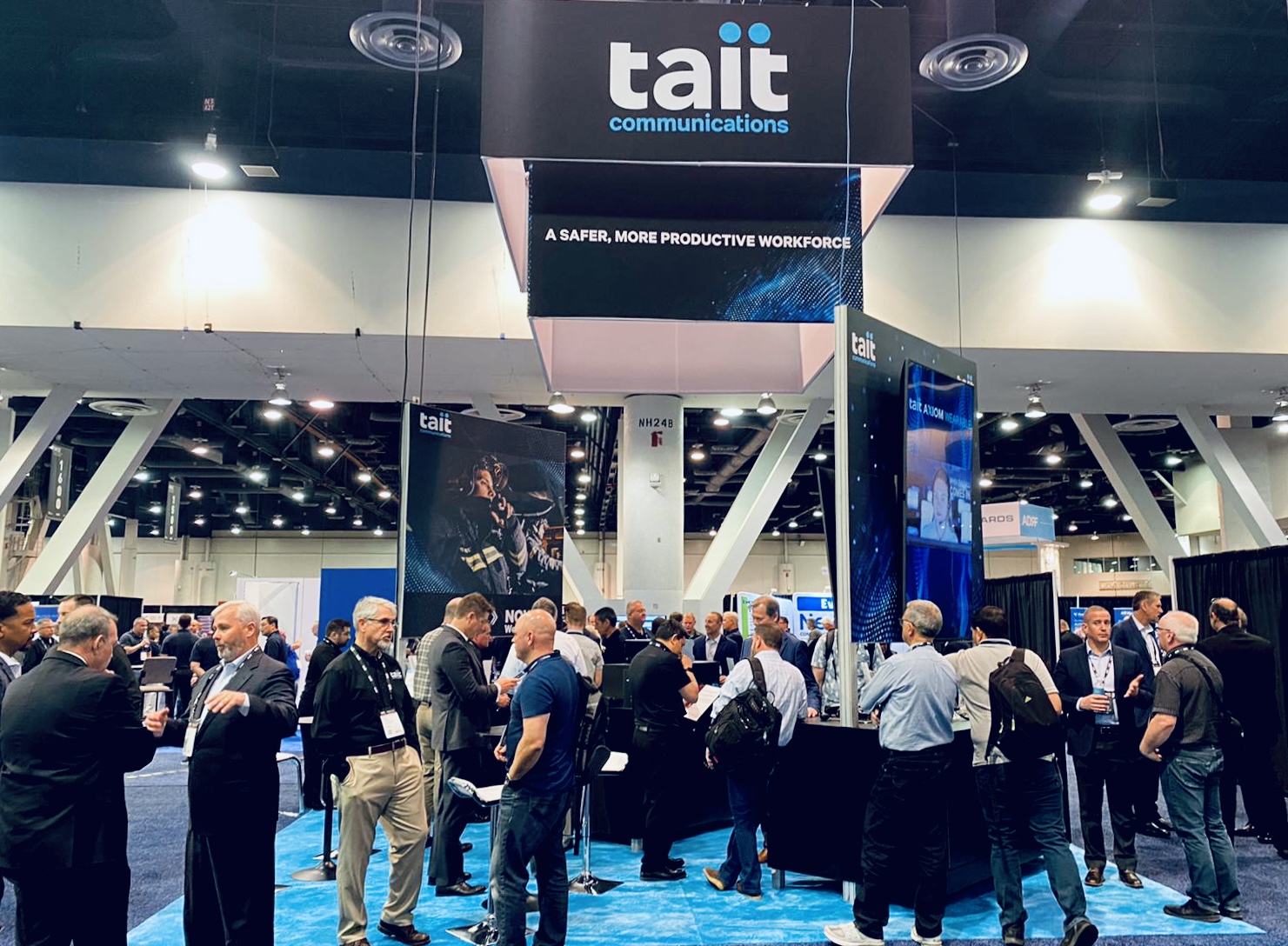 Terms & Conditions
Please note that all participants must abide by the current Bellagio Resort & Casino health and safety guidelines.
All dealers using MDF to cover the cost of their room(s) at Bellagio MUST attend the One Tait Dealer Summit.
Dealers must have positive, available funds to reserve a room using MDF. Please click here to check your available MDF balance in the One Tait Dealer Portal.
The room type assigned will be based on Hotel availability at the time of check-in. Tait makes no guarantees regarding availability of room types and amenities except as specifically provided by the Hotel in writing.
If no rooms are available for One Tait Dealers in the selected hotel for reasons outside of Tait's control, Tait reserves the right to provide accommodation in a different hotel with equivalent amenities.
The cost of your Bellagio room(s) will automatically be deducted from your company MDF after the Summit.