On-Demand Webinar
Voice & Data Convergence using Multiple Communication Networks
The Future of Mission Critical Networks
Watch our free webinar for an informed discussion about voice & data interoperability between LTE & LMR networks.
What's Discussed
In this webinar the speakers present the future of mission critical networks: a combination of different networks for voice & data communications between users in the field and control center operators.
They discuss the need for robust backend infrastructure and suitable communications equipment to support voice interoperability between multiple bearers such as LMR, satellite, WiFi, Bluetooth, LTE, and the concept of smart bearer switching.
The presentation also addresses how the ability to automatically switch between multiple bearers using standard, Artificial Intelligence (AI) and Machine Learning (ML) algorithms provides enhanced communications in mission critical and non-mission critical environments. It enables field personnel to communicate over cellular or other available networks when there is no LMR or LTE coverage.
The speakers also highlight the need for a solution to solve the issues of data interoperability that various industries face, especially when implementing applications from multiple vendors that cannot be integrated. The presentation also runs through some of the latest cloud applications that can be provided as SaaS to industries such as public safety, mining, utilities, and transport, and explore the cloud VS edge computing question.
Finally, the speakers touch on the use of data integration platforms to solve critical issues industries such as public safety face; for example, when receiving location information of portable radios in the field and sharing it to external applications like CAD.
Why Watch this Webinar?
The webinar focuses on voice and data interoperability between LTE and LMR networks in particular. Convergence of communications networks is crucial for industries that have invested millions of dollars in an LMR network and now need to expand their voice and data to LTE. Another key point that will be addressed are the benefits automatic network switching using standard and AI/ML algorithms bring to field operations using standard and AI/ML algorithms.
Duration: 70 minutes
---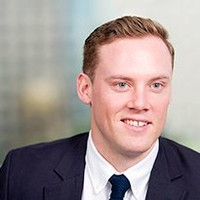 Convergence Manager, Tait Communications
Daniel is the Convergence Manager in the Tait Global Solutions team. He comes from a management consulting and professional services background having joined Tait from Deloitte Digital. Daniel helps businesses navigate the digital & technology landscape, tackle growth challenges and optimize operations. As a convergence strategist, he is driven by business outcomes that connected technology can provide, and he champions enhancement of communications, and voice data as a core business asset.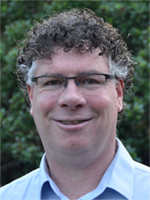 Product Manager, Tait Communications
Dion Stevenson is a Product Manager for Tait, with experience in system and product design, leading manufacturing teams, and 10+ years of commissioning and support for mission critical networks around the world.
His portfolio includes the Enable Suite, Tait TeamPTT and applications used on the Tait Unified Vehicle multi-bearer edge computing platform.
Involved in the Tait TeamPTT PTToC product from its introduction to adapting business and delivery processes to suit SaaS-based products. He led the integration of PTToC Networks with DMR and P25 Radio networks.
He is passionate about the impact the convergence of Voice and Data can have on both a personal level and an organizational level; allowing people to see beyond their own part of a network and the proactive capability it brings to an organization for improving KPIs.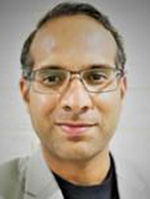 Lead Solutions Strategist, Tait Communications
Sohan Domingo brings 16 years of experience in designing, deploying and selling solutions to public safety & utilities customers around the world. He is currently leading the strategy for software & LTE solutions at Tait.
Prior to joining Tait, Sohan worked for various voice communication and software organizations such as Siemens, Intergraph, Motorola, & Nokia.
Sohan has deep public safety knowledge and is highly experienced in delivering LTE, software applications, mobility, and radio solutions for critical industries, Sohan is passionate about bridging the technology gap between legacy voice systems and application interoperability in mission critical environments.
He also enjoys introducing organizations to new technologies such as IOT, AI/ML and deep learning for mission critical environments.